Überschrift
Unterüberschrift
Dies ist ein Text, der nur als Platzhalter dient. Dies ist ein Text, der nur als Platzhalter dient. Dies ist ein Text, der nur als Platzhalter dient. Dies ist ein Text, der nur als Platzhalter dient. Dies ist ein Text, der nur als Platzhalter dient.
Post Matrix
Unterüberschrift
We were lucky to have moana to be our representative in Germany. moana has a high profile and has proven to be of tremendous assistance. The team is very knowledgeable with a complete understanding of the tourism industry and has all along provided us with travel information which has helped in understanding the trend now and in the future. The team is enthusiastic and dedicated and utilizes excellent communication and interpersonal skills. We highly recommend moana to any potential operator.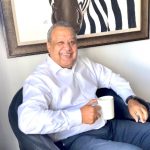 I have been working with Moana for more than 3 years, I met them at ITB in Berlin, and they have introduced us to a lot of clients.
During the pandemic, Gaby has been very close to us always sending reports and info about the market situation, statistics, etc, always giving support and encouragement.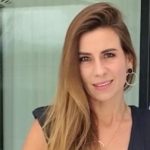 Working with Gaby and the moana team is having the certainty you will have the best, personalized and professional service and dedication to make your product achieve the goals that have been set.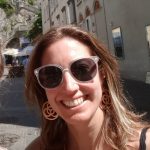 Aitken Spence Travels has been represented by moana in Germany, Austria, and Switzerland. They are a well-known and respected company in Germany, and they have made important contribution to the development of tour operator networks.
They have strong public relations skills and have helped organize a number of marketing events to promote Sri Lanka and the Maldives.
We congratulate them on their creative techniques to sharing and redistributing our marketing materials to the correct types of tourists who visit Sri Lanka.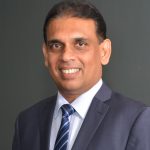 We have gained new, international clients through the great support of moana.
Many thanks for the successful cooperation!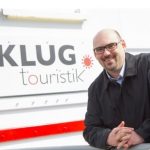 With her excellent knowledge of the market and uncountable contacts in the world of tourism, Gaby and moana provide first class access to many European markets. The team is very responsive and committed to perfect customer service.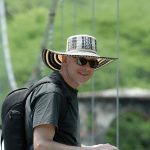 We have started our cooperation with Gaby and team some month ago.
Immediately noticing the professional service, knowledge, experience and support of the team.
We are happy to have moana at our side during this difficult and challenging time and trust in our cooperation for the future.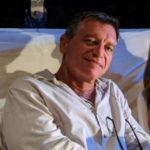 In the short time we've been working with moana we could find a very responsible and organized partner composed by excellent professional colleagues and very kind people that have a vast knowledge of specific markets.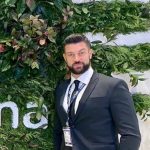 We found in moana a reliable partner in Germany. Their sense of professionalism and their knowledge of the world is amazing. It's reassuring to have a partner such as moana in these difficult times, I'm still amazed by their positivity and support. Great Job!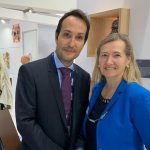 We are happy to be assisted in our research toward new German speaking markets, guided by such professionality, attentiveness and fast service! They keep updating us monthly with useful information for us in order to be able to follow the changing situation around the world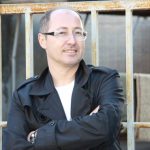 moana has a wide reach across the European continent & curates excellent opportunities for networking & collaboration.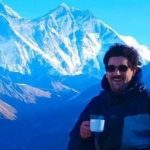 It is our pleasure working with Gaby and moana. We have found them very hard working, focused and organized.
We can always rely on the very professional & high quality services provided by Gaby & her team.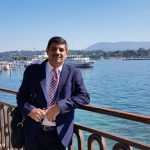 I have been working with Gaby since 2008 and Paukan Cruises has been partnering with moana for the last 11 years. I have seen her company growing thanks to her right choice of professional collaborators. Honesty, optimism, typical German determination and a deep knowledge of the market have made moana our Sales Representative company of choice for the Northern European and German speaking market.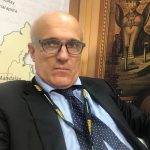 Since we started to work with moana, I found high professionalism from Gaby & her Team. We get support in hard pandemic times, also I admire the job with their presentations with very important analytic information from our industry. Of course we could not get much business yet, however I believe we will very soon in the coming years.
Thanks to Gaby and Team!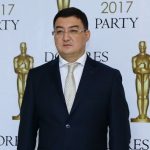 Working with Moana Concept under the leadership of Gaby is a guarantees of a truly professional and successful business relationship. With her longstanding experience in the tourism field and her connections in the industry, she is fully determined and focused on business connections which lead to success. I found in Moana Concept the right partner, with high quality of personal service, important to me, which is the best value to give back to my clients.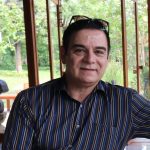 Working with Gaby and moana is a pleasure in all senses! They are very organized and always focused on giving you the best service with high quality!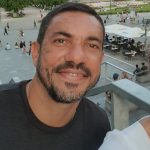 The easiest way to enter to the German speaking countries.

moana offers you the skills that your company needs to succeed: Dynamism, reliability, ambition and professionalism.
The best choice ever.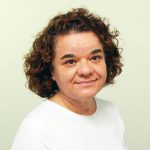 We have been working with moana for many years and appreciate them as a reliable, trustworthy and innovative partner.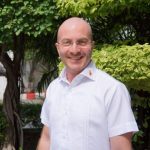 Mit dem moana Team verbindet uns eine tolle, ausgesprochen professionelle und langjährige Zusammenarbeit. moana ist einfach unser Fels in der Brandung. Wir danken Euch!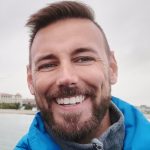 Zurück
Vor